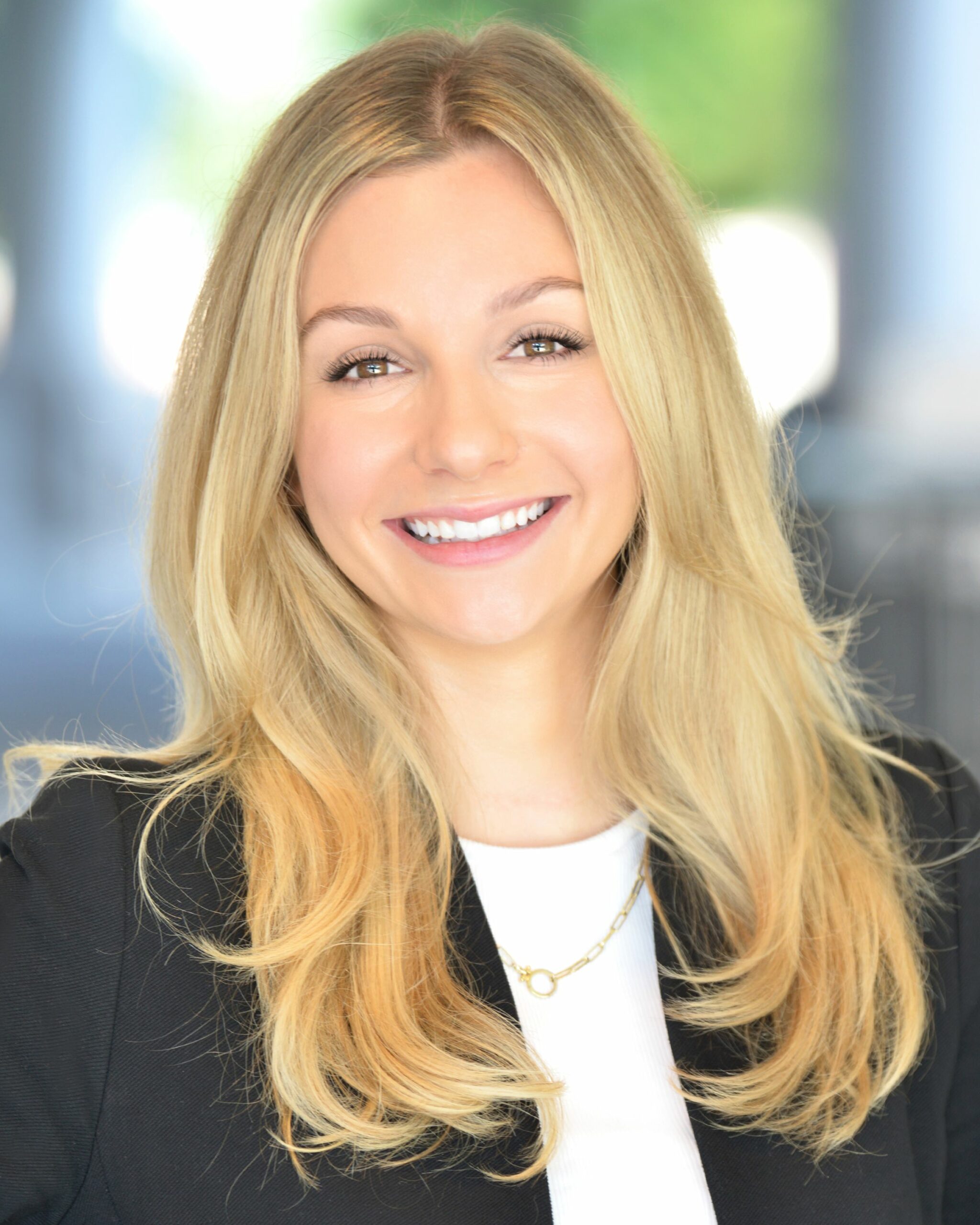 Chief Marketing Officer, Lead Paralegal
Ellie is the Block Firm's Chief Marketing Officer. She leads the strategy and execution of the Firm's digital and traditional marketing, branding, public relations, and business development initiatives. Ellie also provides skillful leadership to ensure that we provide the best possible experience to our clients and our team, our two most valuable relationships.
Ellie also serves as the Lead Paralegal for the Block Firm. She works in close coordination with all the attorneys on our team to apply her knowledge and expertise involving highly complex legal issues in furtherance of our team's cases. Ellie researches and analyzes cases, manages all aspects of traditional and electronic discovery, and provides key support at depositions, hearings, and federal and state trials.
Ellie is from Atlanta, Georgia. She graduated from The Westminster Schools in 2015 and obtained her bachelor's degree in political science with minors in history and psychology from Auburn University in 2019. During her time at Auburn, she studied abroad in Dublin, Ireland, where she worked with The Irish Innocence Project as a Case Clerk to help prove the factual innocence of those who claim to have been wrongfully convicted. After graduating, she worked as a Law Clerk for two years under the Managing Attorney at Kelley Drye & Warren LLP in New York City primarily supporting the Litigation and Labor groups. She joined the Block Firm upon returning to Atlanta.
Ellie enjoys running in her free time, and she recently completed the New York City marathon in under four hours. She also enjoys spending time with her Golden Retriever, Benny, her family, and her friends.